What is the Ozone Layer?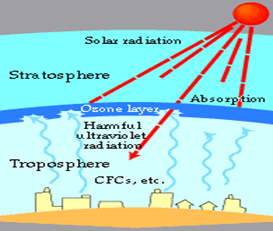 The Ozone Layer is like a thin blanket that is located about 10-15 km above the earth in the stratosphere region of the atmosphere.
The ozone layer composes of ozone molecules (O3) and it protects the earth from harmful radiation from the sun.
The impacts of harmful UV radiation from the sun include only some of the following effects; skin cancer, damage of the eyes; cataract and blindness, suppression of immune system, reduced crop system, stunted plant crop and less ocean plankton which leads to lower fish harvests.
The Montreal Protocol on substances that damage the ozone layer under the Vienna Convention was therefore agreed to by many countries in the world to protect the ozone layer.
The substances that are used to damage the Ozone Layer are called "Ozone Depleting Substances (ODS)". Alternatives are other groups of gases that can be used instead of the ODSs.
The ODSs and their alternatives are grouped as follows:

CFCs are banned, HCFCs are being controlled and scheduled to be phased out by 2030 for article 5 countries.
The following are examples of some of the ODSs and their alternatives:
Widely used as refrigerant and also as foam blowing agent and solvent
HCFC-22 or R-22 has been the "life blood" of domestic and commercial refrig eration and air-conditioning (RAC) for many decades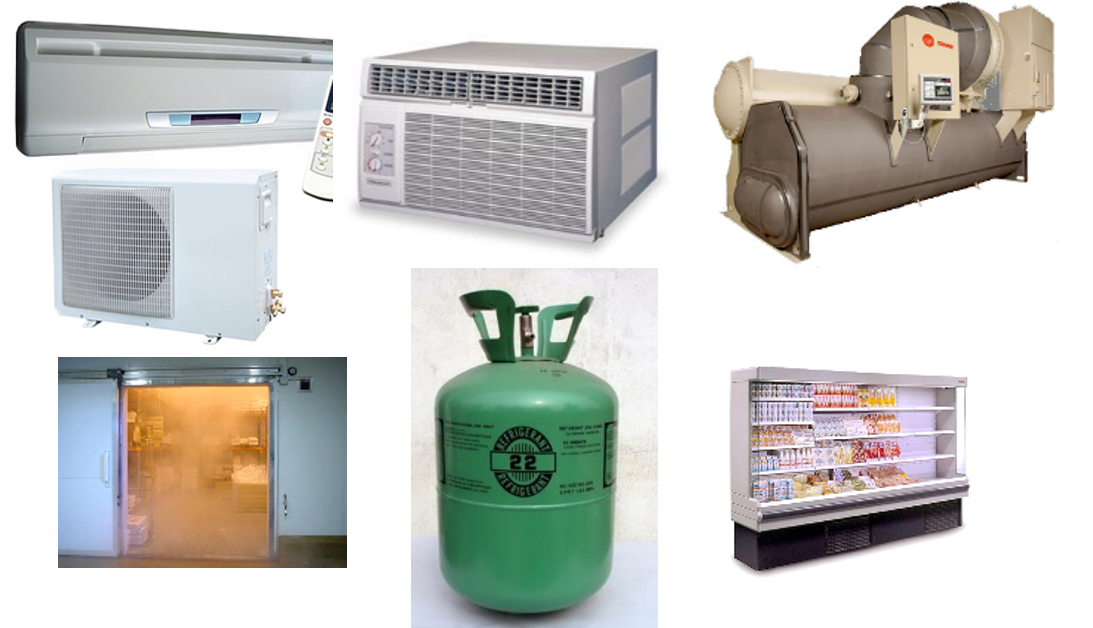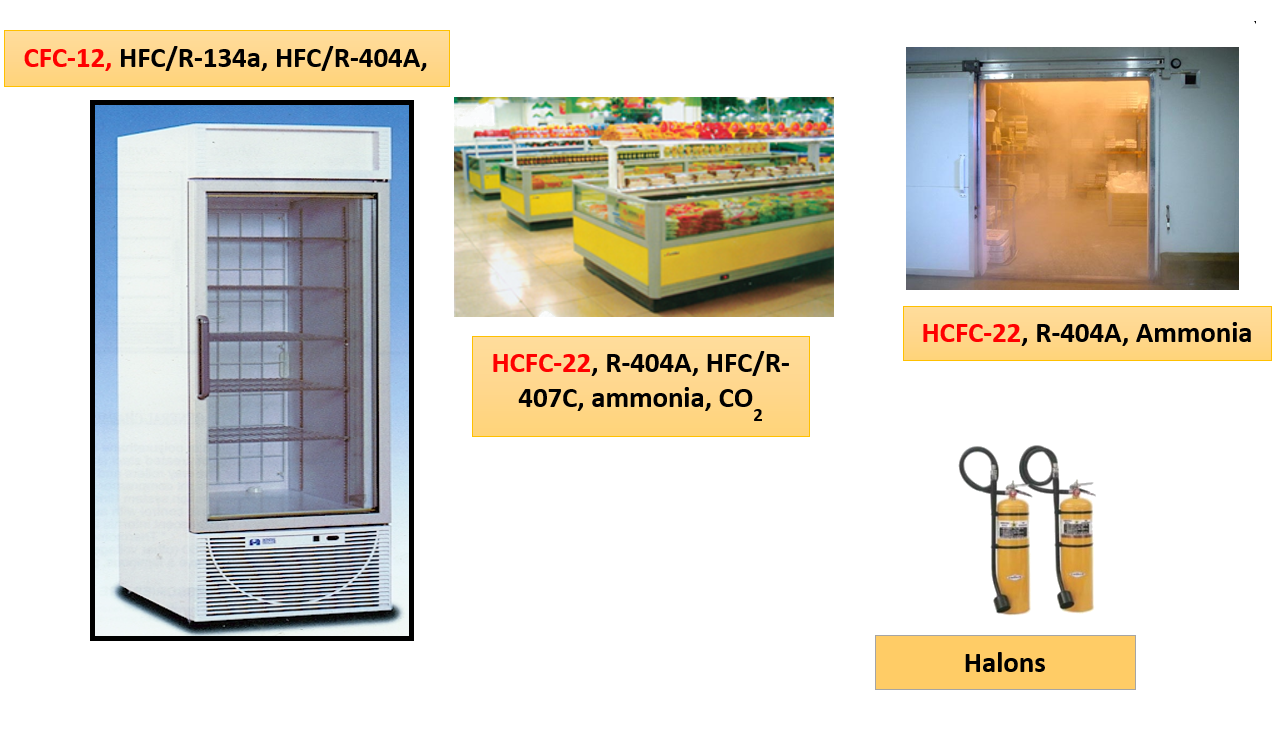 Projects
IS and HPMP
The Montreal Protocol under the Vienna convention provides funding through the Multilateral Fund, MLF for the Institutional Strengthening (IS) and HCFCs Phase-out Management Plan (HPMP).
The two funds are used to carry out activities which are to assist in reducing the damage on the Ozone Layer by phasing out the ODSs.
Vanuatu and other Pacific Island countries who are parties to the Montreal Protocol are to implement activities to protect the ozone layer. The Ozone Unit within the Department of Environmental Protection and Conservation (DEPC) is responsible for these work.
Vanuatu has a legislation known as the Ozone Layer Protection Act (OLP), the OLP Act authorises the Unit to enforce The Licensing system for import of ODS in bulk and for goods containing ODS. The department has a MoU with the Customs Department, Border Control Unit to check any ODS import. Other activities include:
Organizing national customs training workshop
Organizing customs refresher training
Organizing national technicians training workshops
Organizing outreach/communication event(s)
Producing communication tools/materials
Disseminating the provided sets of equipment/tools
Strengthening use of iPIC
Establishing import control/ban on the HCFC-based equipment
Establishing/strengthening the refrigeration industry association
Adopting HS code for HCFCs
Establishing quota system for the import/export of HCFCs
Coordination and Monitoring by submitting interim and annual reports to UNEP and MLFS