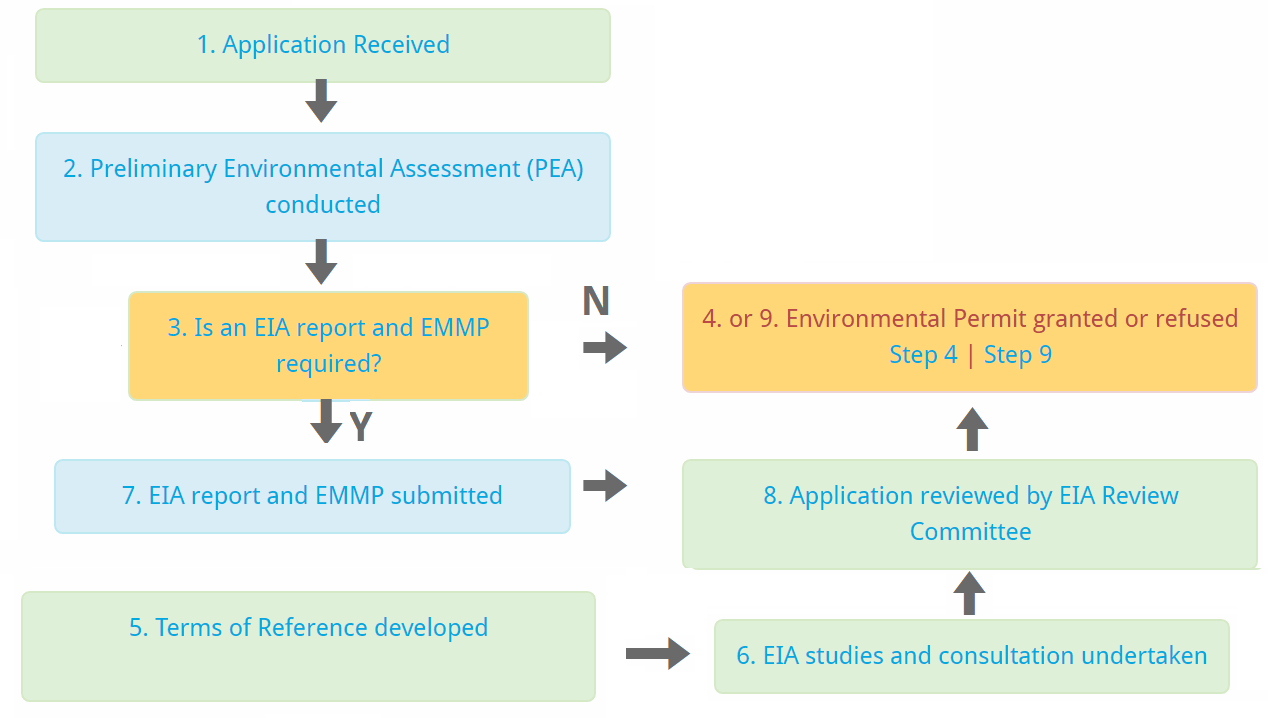 1. Application Received
EIA starts with your application to the Department. Application forms are available from the Department's offices in Port Vila and Luganville and are also available from the Department's website EIA forms page. Your application must be complete and you are encouraged to provide as much information as possible about the proposed project and how you intend to minimise and manage environmental, social and custom impacts. The application form is designed to assist you in this. The completed application form and all the required supporting information, including a receipt showing payment of the application fee, must be lodged with the Department.

Please note that the application fee must be paid to the government cashier at the Department of Finance and Treasury, the Department cannot accept fees at its offices.